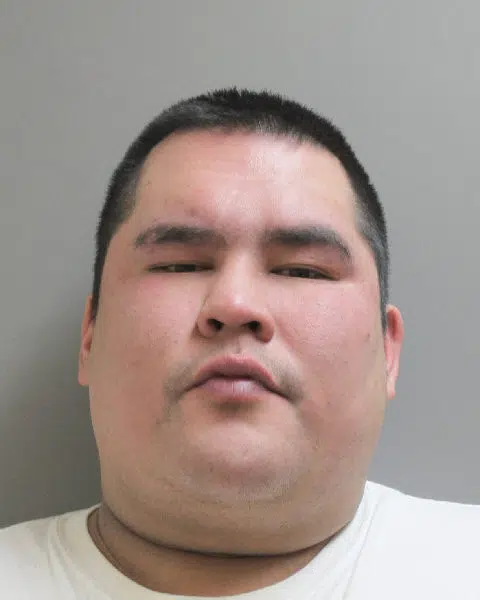 (Picture of Clayton McKay, provided by The Pas RCMP)
Two men are wanted by The Pas RCMP after a report of shots fired at a residence in the Manitoba community on Tuesday (Oct. 9).
33-year-old Ryan Campbell, of OCN, and 26-year-old Clayton McKay, of no fixed address, are facing numerous charges in connection to the incident.
When Mounties arrived at the scene, they found a 41-year-old man who had been shot multiple times as well as a gun.
The victim was taken to hospital with serious, but non life-threatening injuries.
Initial investigation determined two suspects entered the home and had an altercation with the victim when shots were fired, then the suspects fled the scene in a vehicle.