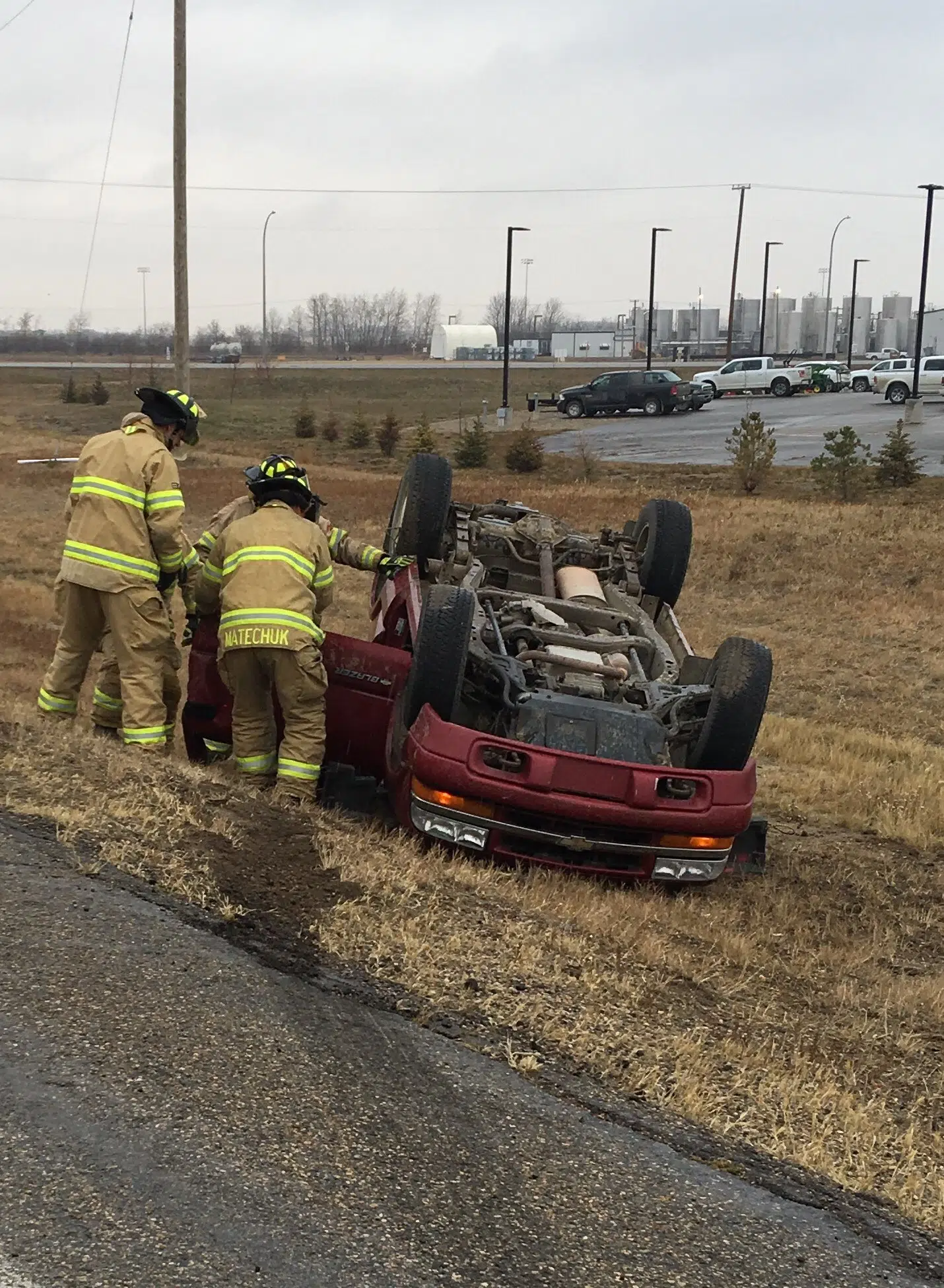 Yorkton Fire Crews were called to action earlier today to a report of a single vehicle rollover on York Road West.
A picture from Deputy Fire Chief Harry Wilkins on Twitter shows the vehicle upside down in the ditch.
Wilkins asked everyone in the area to drive with caution.
It's unclear if anyone was injured.
(Photo credit: Harry Wilkins/@hwilkins67)