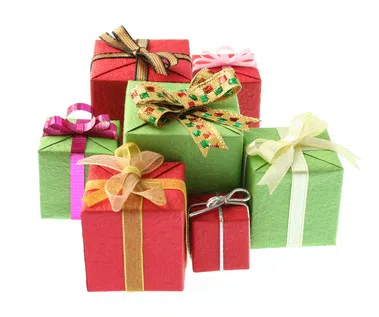 Aunt Helen, cousin Rudy, Denise Richards, they all need gifts this year! But what to get the ones you're obligated to get gifts for? Lets make this an easy shopping season with the Official* GX94 Christmas Gift Guide!
Familial people you only see at holidays: emergency vehicle kits, novelty oven mitts, wine with interesting labels, Lego kit with the biggest size of box to cheap ratio.
Coworkers: Overpriced sweets or nuts, coffee mugs, novelty notepads, naked lady mud flaps (only if coworkers are in trucking industry or school bus drivers.)
Teachers, mail carriers, etc: Gift cards.
White elephant/Yankee swap style gift exchanges: Candles, two pairs of heavy socks that come with a hat.
Evan Montgomery: Scotty Cameron Select Newport 2 34″ left handed /w SuperStroke Countercore pistol GT grip in midnight blue.
*tbd