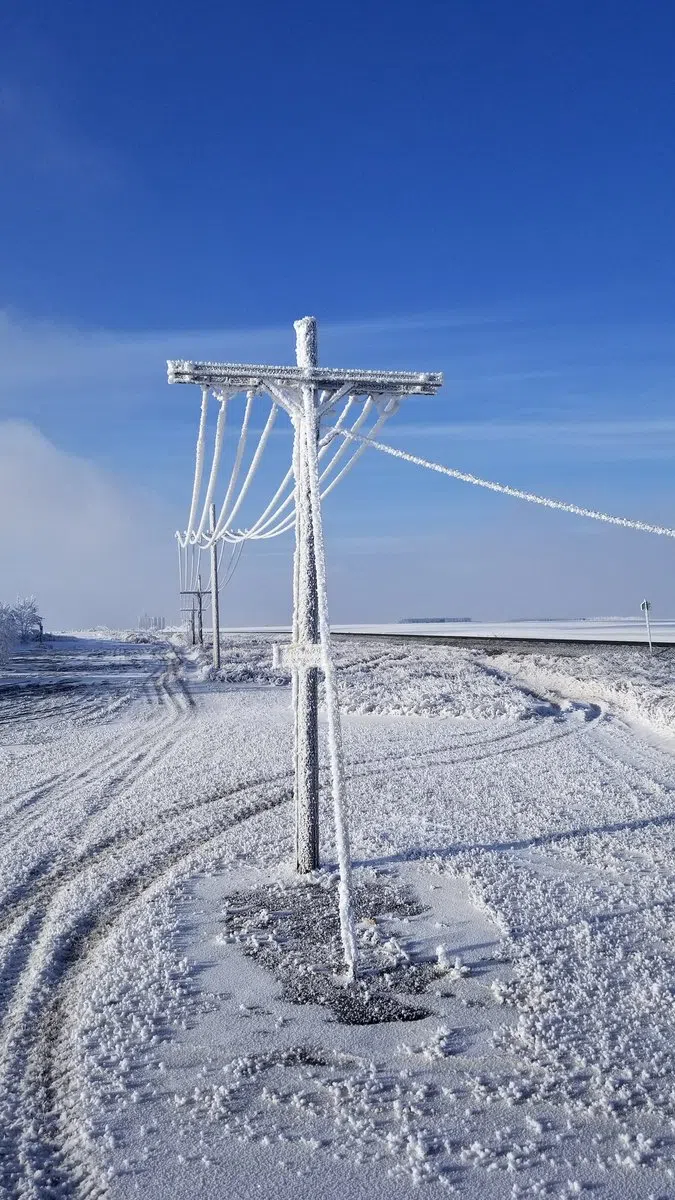 Tuesday's power outage affected between 175-thousand and 200-thousand SaskPower customers at its peak, according to the provincial power company.
Spokesman Jordan Jackle says the cause was frost that built up on power lines over the last few days and called it a unique weather situation.
"Often times when we do see frost, the sun comes out at some point and burns it off, where this frost was allowed to really grow and grow and grow starting late last week, and it's still doing that out there today," Jackle said.
He adds the frost also caused the Boundary Dam, Shand and Polar River Power Stations to trip.
"That actually happens when a power station senses that instability on the system – it trips off because essentially it would have been producing power and the power wouldn't have been able to go anywhere so the system just essentially shuts off."
Those power stations have since been repaired.
Jackle says the forecast later this week is calling for more sunshine, so that will help out in ridding the frost.
Crews are dealing with some isolated issues, including one transmission line in Moose Jaw and areas in the southeast as well as east of Saskatoon.
Jackle suggested this is one of, if not the biggest outage since 1981, when the entire province went down for some time.
(Photo credit: SaskPower/Twitter)